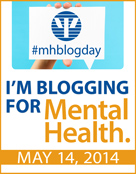 The prefrontal cortex is the part of the brain that persuades you to get up to meditate and exercise when you feel like staying in bed, helps you to resist the extra helping of dessert, and motivates you to start working on the project that you feel like putting off until tomorrow.  According to Robert Sapolsky, a neurobiologist at Stanford University,  the main purpose of the prefrontal cortex is to bias the brain towards choosing to do "the harder thing."
Kelly McGonigal describes the three regions of the prefrontal cortex involved in motivating us to make the harder choices as specializing in "I will" power, "I won't" power and "I want" power. The region near the upper left side of the prefrontal cortex handles "I will" power. It helps you start and stick to boring, difficult or stressful tasks. The right side of the prefrontal cortex specializes in "I won't" power, helping you resist urges.  The third region, in the middle of the prefrontal cortex, focuses on your desires, goals and priorities and helps you decide what you really want in life, then set the intention to pursue it.
I am getting much better at "I won't" power.  I am much more able to resist unhealthy food choices than I used to be and I am successfully losing weight. I have made a lot of progress with "I will" power, as demonstrated by my efforts to add daily meditation and exercise to my routine.  When I do concentration meditation focusing on lengthening the breath in the morning I am much more likely to choose to exercise that day.  I did it 5 days in a row one week and then 3 times the following week. However, it is still very easy for me to fall out of the habit.
The good news is that I am motivating myself to get back on the horse much sooner than ever before.  Partly this is because I am not judging my lapses in discipline as failures.  I am practicing what Sharon Salzberg refers to as "stealth meditation," incorporating mindfulness into my day, not just during formal meditation practice. One form of stealth meditation is practicing radical acceptance and self-compassion over and over again when I have setbacks in my efforts towards achieving my goals. That helps me get back on track faster.  The other thing that is helping me get back on track is that I am investing a lot of "I want" power into this endeavor.  I have made a commitment to keep working on developing healthy self-care habits and I am quite persistent when I am determined to accomplish a particular goal.
In what ways do you use "I will" power, "I won't" power, and "I want" power? Which of these forms of willpower are challenging for you? What do you do to try to overcome these challenges? Please share your thoughts  in the comments section below.
For information about Mental Health Blog Day and to read other contributor's posts, follow this link:  http://ow.ly/wSKlZ 
If you are interested in reading more about Kelly McGonigal and "The Willpower Instinct," you can read the following posts:
For more information about Sharon Salzberg's meditation strategies, you can read: